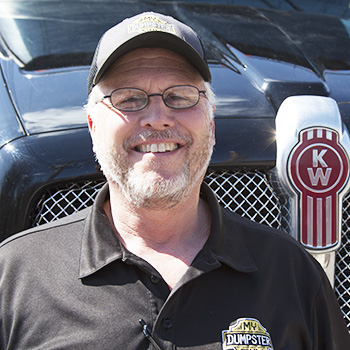 Todd Schmidt
Driver
What does it mean for me to be "Your Guy"?
Show up to customers with a smile and be on time. Being flexible is a must, because you never know if you might be hauling a load of concrete or a container full of old memories.

I love to eat and don't miss too many meals.